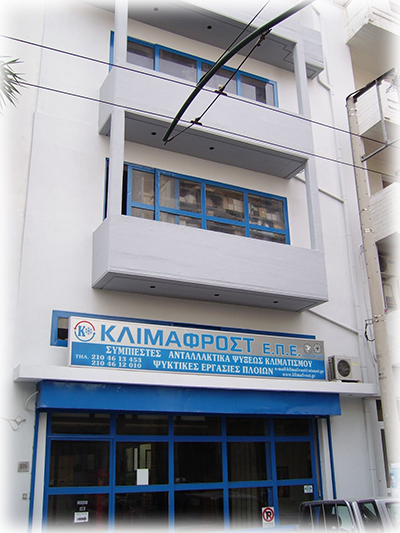 Our company KLIMAFROST LTD is certified by ISO 9001 : 2015 No. 42568 from ABS Evaluation Company, was created after a successful cooperation of many years between companies KLIMAFROST, which was established in 1981 & PSYCTIKI which was founded in 1989.
The aim of this blending is the management's improvement for commerce & technical services to marine & industry refrigeration & aircondition called KLIMAFROST LTD.
Our seat is placed in Greece , close to Piraeus Port in a private building that occupies 800 sq.m.

We exhibit :
REFRIGERATION AND A/C COMPRESSORS EITHER NEW OR RECONDITIONED WITH HUGE STOCK OF SPARE PARTS & REFRIGERATING EQUIPMENT.

We provide our services in our place or in your place (vessel or land) all over the world by experienced technicians.